Meet the Staff
Meet the Staff
Support Staff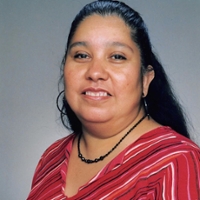 Mary Alice Morales
Administrative Assistant
mmorales@delmar.edu
361-698-1586
Mary Alice Morales began her college career as a Viking. Mary Alice received her Associate's degree in Professional Secretary at Del Mar College and went on to get a Bachelor of Science degree in Business Administration at the University of Incarnate Word.
Prior to her position in the Counseling Center she started as an administrative assistant to the director of Counseling & Advising in 1989, where she assisted students with class schedule changes and performed general administrative duties. In her current position, she works closely with the counselors of Del Mar College and plays a pivotal role in providing exceptional services to faculty, staff, and students.  She is the primary contact and assists with the coordination of various activities, meetings, and workshops.
Mary Alice has been a foster care provider in her home for disabled individuals and individuals struggling with mental health diagnoses. Mary Alice spends her quality time with her grandchildren. She enjoys watching horror movies, football (Go Cowboys!), bingo, and going fishing.
Life quote Mary Alice lives by: "A negative mind will never give you a positive life!" - Ziad K. Abdelnour
Counselors
Jessica Edwards, M.A., LPC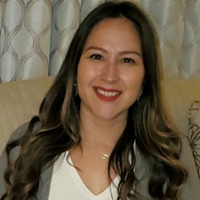 Counselor
jgarza89@delmar.edu
Jessica Edwards is a Corpus Christi native who ventured off after high school to attend the University of Texas at San Antonio. There she received her Bachelor of Arts in Psychology and went on to receive a Masters of Arts in Counseling.
In 2014, she returned to her hometown to begin her counseling career. Jessica is a Licensed Professional Counselor and has experience working with kids, adolescents, and adults. Her professional interests include helping clients gain healthy coping skills to manage symptoms of depression, anxiety, anger, stress, trauma, and grief and loss. She empowers clients through the use of Cognitive Behavioral Therapy, Collaborative Brief Therapy and incorporating relaxation and mindfulness techniques along the way. Jessica explores the mind-body connection to help clients achieve overall wellness. She strives to create an inclusive and safe environment for all her clients. Jessica joined the Counseling Center in 2017 and provides individual and couples counseling, group therapy, and crisis intervention. Jessica implemented the center's Anxiety Management Program – AMP – that teaches students coping skills using a brief one-on-one counseling approach. Jessica is passionate about educating others about mental health, as she works to support the DMC campus community through outreach events, presentations, Mental Health First Aid trainings, and consultations with faculty and staff members.
Jessica makes sure to find the time to practice her own self-care by working in the yard, adding another plant to her collection, and walking her two dachshunds, Mollie and Milli. She enjoys spending time connecting with her husband, family, and friends. She also finds peace just spending a relaxing evening on the couch catching up on her TV shows while snacking on popcorn!
Life quote Jessica lives by: "Take time to stop and smell the flowers."
Lisa Olmos, M.S., LPC-Associate
Supervised by Rita Hernandez, LPC-S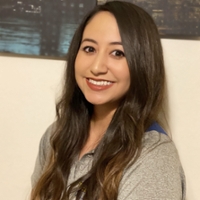 Counselor
lolmos1@delmar.edu
Lisa Olmos, born and raised in Corpus Christi, first embarked on her educational journey as a Del Mar College Viking. She transferred to Texas A&M University–Corpus Christi where she received her Bachelor of Arts in Psychology and continued her dream by earning a Master of Science in Counseling. Lisa found her home working in higher education for the past 7 years and is proud to be back working with students at her alma mater.
Lisa is a Licensed Professional Counselor Associate. She provides counseling for individual, couples, and groups while also offering faculty/staff consultations. She enjoys working with children, adolescents, and adults of all ages. She began working in the local behavioral hospitals conducting individual and group therapy for people struggling with symptoms of addiction, depression, thoughts of suicide, anger, and anxiety. She moved on to develop her professional career at a local counseling practice and Del Mar College. Lisa's professional interests include working collaboratively with clients to improve interpersonal relationships, self-worth, coping skills, and advocating for the deaf/hard of hearing community. Although not yet fluent, Lisa is passionate about learning more American Sign Language in order to offer mental health services. She utilizes Person Centered Therapy and Cognitive Behavioral Therapy while providing a safe, comfortable space for her students.
Lisa is a strong advocate for self-care and holistic wellness. She often makes time for creative activities such as photography, painting, and journaling. She is also a self-proclaimed board-game junkie, pickle connoisseur, adventure-seeker, and an avid thriller-moviegoer. She believes humor is an essential life skill and always enjoys a good "dad joke."  
Life quote Lisa lives by: "Two roads diverged in a wood and I – I took the one less traveled by, and that has made all the difference." - Robert Frost
Heather Garcia, M.S., LPC - Associate
Supervised by Jinnelle V. Powell, LPC-S
Counselor - West Campus
Heather is a graduate of Texas A&M University – Corpus Christi with a Master of Science in Counseling, with an emphasis in Couples, Marriage and Family Therapy. Additionally, she has received her Bachelor of Applied Science from Texas A&M University – Corpus Christi in Community and Mental Health with a Minor in Psychology and an Associate of Applied Science from Del Mar College in Human Services, with an emphasis in Addiction Studies. Heather is excited to return to where it all started to assist her fellow Vikings.
Heather's professional experience working within counseling has aided her in becoming skilled and comfortable in her particular style. Her theoretical orientation aligns with Rational Emotive Behavioral Therapy; however, Heather believes that counselors should be comfortable and well versed in many theoretical orientations to meet the diverse needs of clients. With this goal in mind, she continues to stay immersed in the various counseling styles, while also maintaining a Humanistic approach at the core of her counseling approach. When working with couples and families, she utilizes Family Systems Therapy, Structural Therapy, Strategic Therapy and she is Gottman Level 1 Certified and enjoys the Gottman Approach when working with couples.
On her free time, Heather enjoys spending time with friends and family as well as spoiling her 3 year old four legged fur baby, Ava. Heather's passions include reading, movies and music as well as journaling and poetry.
Life quote Heather lives by: "There is no greater agony than bearing an untold story inside you." - Maya Angelou
Page last updated July 1, 2021.