Meet the Staff
Meet the Staff
 Support Staff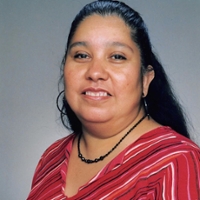 Mary Alice Morales
Administrative Assistant
mmorales@delmar.edu
361-698-1586
Mary Alice Morales began her college career as a Viking. Mary Alice received her Associate's degree in Professional Secretary at Del Mar College and went on to get a Bachelor of Science degree in Business Administration at the University of Incarnate Word.
Prior to her position in the Counseling Center she started as an administrative assistant to the director of Counseling & Advising in 1989, where she assisted students with class schedule changes and performed general administrative duties. In her current position, she works closely with the counselors of Del Mar College and plays a pivotal role in providing exceptional services to faculty, staff, and students.  She is the primary contact and assists with the coordination of various activities, meetings, and workshops.
Mary Alice has been a foster care provider in her home for disabled individuals and individuals struggling with mental health diagnoses. Mary Alice spends her quality time with her grandchildren. She enjoys watching horror movies, football (Go Cowboys!), bingo, and going fishing.
Counselors
Johanna Torres, M.S., LPC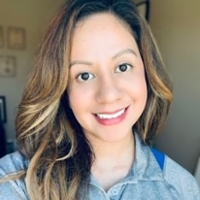 Lead Counselor
jtorres110@delmar.edu
Johanna Torres is a Licensed Professional Counselor and received her Master of Science in Clinical Psychology from the University of Texas at Tyler and her Bachelor of Arts in Psychology from St. Edward's University. Johanna's professional career started at The University of Texas-Rio Grande Valley in 2012. Since then Johanna has transitioned to, and is passionate about, providing mental health services to Del Mar College students.
Johanna provides individual and relationship counseling, crisis intervention, and faculty/staff consultations. She is also currently able to provide Spanish speaking services. Johanna's professional interests include anxiety, multicultural issues, interpersonal relationships, and advocating for the LGBTQIA+ and BIPOC communities. Johanna has received specialized training in helping students heal from childhood trauma and sexual violence and is an Eye-Movement Desensitization and Reprocessing (EMDR) trained clinician. Johanna is an integral member of the counseling center and has worked to develop the center's campus presence, social media presence, and graduate training clinic for master's level clinicians.
Johanna is a health enthusiast, a dog-lover and a frequent beach-day initiator. Johanna loves running, reading, playing in the ocean, and spending quality time with her four-legged, fur babies. A true Texan, Johanna follows a "grab life by the horns" mentality and has been half-marathon running, skydiving, and snowboarding. Johanna believes in the importance of a balanced life, and maintains equilibrium by browsing her social media feeds, eating Blue Bell Ice Cream, and binge-watching her favorite Netflix shows.
Jessica Edwards, M.A., LPC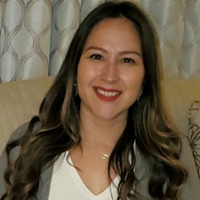 Counselor
jgarza89@delmar.edu
Jessica Edwards is a Corpus Christi native who ventured off after high school to attend the University of Texas at San Antonio. There she received her Bachelor of Arts in Psychology and went on to receive a Masters of Arts in Counseling.
In 2014, she returned to her roots to begin her counseling career. Jessica is a Licensed Professional Counselor and has experience working with kids, adolescents, and adults. Her professional interests include helping clients to gain healthy coping skills to reduce symptoms of depression, anxiety, anger and stress. She does this by using Cognitive Behavioral Therapy and Collaborative Brief Therapy, while incorporating relaxation techniques. Jessica explores the mind-body connection to help clients achieve overall wellness. She joined the Counseling Center in 2017 and provides individual counseling, couples counseling, and group therapy. Jessica implemented the Anxiety Management Program – AMP – that teaches students coping skills in only three brief one-on-one counseling sessions. She also works to support the DMC campus community through outreach events, Mental Health First Aid trainings, and consulting with faculty and staff members.
Jessica finds time to practice her own self-care by soaking up the sun while working in the yard and walking her two dachshunds. She enjoys spending time with her family and friends but also finds peace spending a relaxing evening on the couch watching TV!
Lisa Olmos, M.S., LPC-Associate, NCC
Supervised by Rita Hernandez, LPC-S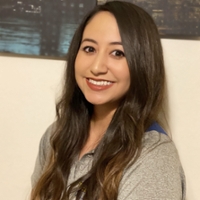 Counselor
lolmos1@delmar.edu
Lisa Olmos, born and raised in Texas, first embarked on her educational journey as a Del Mar College Viking. She transferred to Texas A&M University–Corpus Christi where she received her Bachelor of Arts in Psychology and continued her passion by earning a Master of Science in Counseling.
Lisa Olmos found her home working in higher education for the past 7 years. Lisa is a Licensed Professional Counselor–Intern. She began working in the local behavioral hospitals conducting individual and group therapy for people struggling with symptoms of addiction, depression, trauma, anger, and anxiety. She moved on to develop her professional career at a local counseling practice. Lisa's professional interests include working collaboratively with clients to strengthen interpersonal relationships, coping skills, self-esteem, and stress management. She utilizes solution focused and cognitive behavioral therapy while providing a supportive and empathic relationship to her clients.
Lisa is a strong advocate for self-care and holistic wellness. She often makes time for creative activities such as photography, painting, and drawing. She is also a self-proclaimed board-game junkie, pickle connoisseur, and an avid thriller-moviegoer. She believes humor is an essential life skill and always enjoys a good "dad joke."
Jennifer Blackwell, M.S., LPC-Associate
Supervised by Gena Selby, LPC-S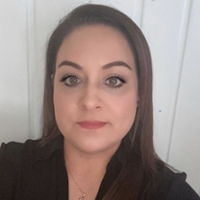 Counselor - West Campus
jblackwell@delmar.edu
Jennifer is a Corpus Christi native who began her college career as a Viking. Jennifer received her Bachelor's degree in Psychology and Criminal Justice and Master of Science in Counseling from Texas A&M Univeristy-Corpus Christi.
Jennifer is a Licensed Professional Counselor-Intern. Jennifer has post graduate experience in an inpatient/outpatient psychiatric hospital, teaching anger management classes to juvenile offenders and counseling women survivors of domestic violence. Jennifer works with a variety of individuals including those struggling with: anxiety, depression, addiction, self-esteem issues, stress, personality disorders (particularly borderline and narcissistic personality disorders), and suicide prevention. Jennifer uses Cognitive Behavioral Therapy, Person Centered Therapy, Dialectical Behavioral Therapy, Solution Focused Brief Therapy, mindfulness techniques, and healthy coping skills when working with clients.
Jennifer believes the most important part of therapy is establishing a trusting relationship between therapist and client and will aspire to create a safe and validating environment throughout your session. Jennifer finds time to practice self-care by working in her garden, playing with her feisty Maltese, listening to the purring of her cats, enjoying family time, and relishing in some relaxing  alone time when she can.
Page last updated January 8, 2021.