Our Newest Location
The Oso Creek Campus will lead Del Mar College's evolution in Coastal Bend higher education.
CLICK HERE TO SEE CLASSES AVAILABLE AT THE OSO CREEK CAMPUS
ATTENTION STUDENTS:
Student services are now offered at the Oso Creek Campus in the Main Central Building (see map below). Everything you need to get registered for classes is available, from advising to financial aid.
Southside Presence
Serving this fast-growing area
Del Mar College's new Oso Creek Campus sits on 96 acres at Yorktown Boulevard and Rodd Field Road on Corpus Christi's Southside. The project marks the first time in over 60 years that the College has built a new campus.
The Architects' Vision
A space unique to Corpus Christi
The architectural design team for the Oso Creek Campus - Gensler and Turner Ramirez Architects - envisioned a space that feels like home and offers a sense of community. The design was created to entice, promote and support the surrounding Corpus Christi community.
Have a look at their vision.
250,000
square feet of building space
$139M
bond approved by voters
2023
fully operational in January
Campus Features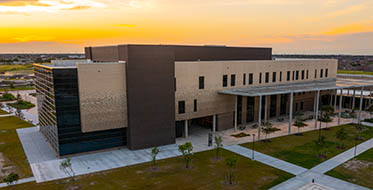 Main Central Building
Main Central Building housing a library, classrooms and offices
Building details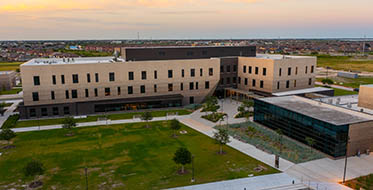 STEM Building
Home of Science, Technology, Engineering and Mathematics
Features and info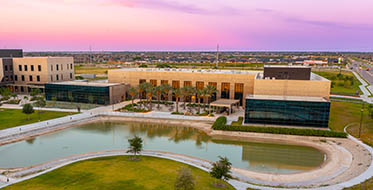 Culinary Arts Building
Kitchens, labs and modern facilities for chef and restaurant training
Further details