Oso Creek Campus Timeline
Oso Creek Campus Timeline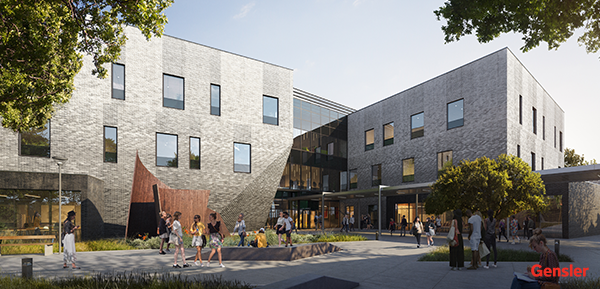 March 21, 2016: Del Mar College invites public to open meeting to discuss southside location on March 24. STORY
April 11, 2016: Del Mar College invites public to final open meeting to discuss southside location on April 13. STORY
April 13, 2016: Future Del Mar College Vikings providing input about southside location tomorrow. STORY
June 14, 2016: Del Mar Regents approve master plan for southside campus. STORY
Sept. 19, 2016: Impacting the community with higher education. STORY
Nov. 8, 2016: Corpus Christi voters approve bond referendum providing funding for Del Mar College's new southside campus.
Feb. 6, 2018: The Del Mar College Board of Regents selects the team of Gensler and Turner Ramirez Architects to design the new campus on the city's southside. STORY
Oct. 16, 2018: The DMC Board of Regents unanimously accept the first phase of the southside campus design. STORY
Dec. 2, 2019: Del Mar College celebrates a new era as southside campus construction gets underway. STORY
Aug. 10, 2021: Oso Creek Campus part of institutional rebranding effort presented to Board of Regents. STORY
May 10, 2022: DMC Board of Regents tour Oso Creek Campus construction progress. STORY
Page last updated May 26, 2022.