Camp Faculty Bios
Camp Faculty Bios
Julie Davila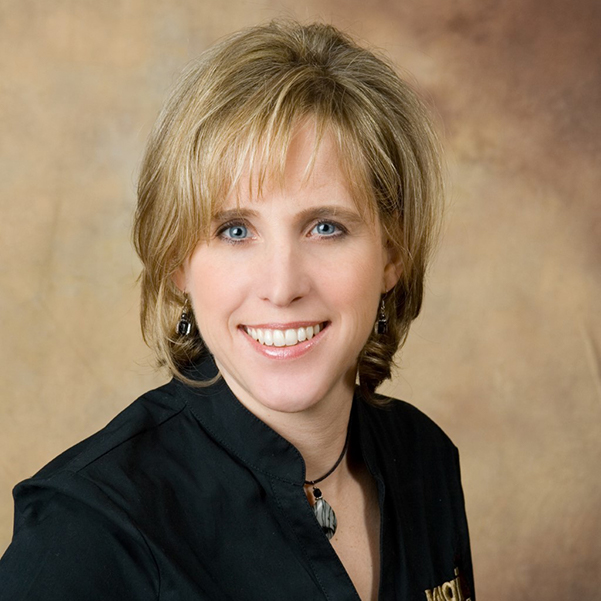 Julie Davila is a renowned percussionist, performer, music educator and clinician specializing in concert and marching percussion. She was inducted in to the WGI Percussion Hall of Fame in 2014, in recognition of over 20 years of contributing to the marching arts activity as a leader, teacher, designer and adjudicator. Julie is a member of the chamber percussion ensemble the CAIXA TRIO, winner of a 2011 "Drummie" award by Drum Magazine. In addition to her membership in the CAIXA TRIO, she currently serves as the 2nd Vice President on the Executive Committee for the Percussive Arts Society. She is the arranger and instructor for the Middle Tennessee State University Band of Blue Drumline, and additionally an adjunct professor of percussion at MTSU. Prior to her work at MTSU, she was the percussion specialist at several high schools in Nashville, Tennessee. Many of her groups have medaled in all divisions of the WGI activity and the John Overton High School Indoor drumline, under her direction won a National Championship. Julie is a member of the WGI and DCI nationally recognized adjudication teams. As an active clinician specializing in contemporary and marching percussion, she has performed in Poland, China, Peru, Seoul, South Korea, Paris, France, Puerto Rico, Mexico, Brazil and extensively throughout the United States. Julie is a proud alumni of the University of North Texas. She has published numerous marching and concert percussion ensembles and solos and is the author of the "Modern Multi-Tenor Techniques and Solos", "Impressions on Wood" and "Inspirations 4 Mallets" and is a co-author of "Aptitude" an innovative solo snare book. Julie is an endorser and clinician for the Pearl Corporation, Innovative Percussion, the Avedis Zildjian Company, Grover Pro Percussion and Evans Drum Heads.
Nancy Flemming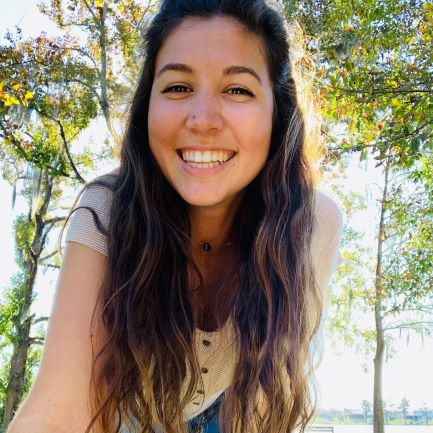 Nancy Fleming was a member of the Troopers Drum and Bugle Corps in 2017 and Carolina Crown in 2018 and 2019. She is presently a member of the Carolina Crown's visual staff. Nancy is also a Visual Tech at University High School and Oviedo High School. Nancy is a student at the University of Central Florida.
Hayden Forsythe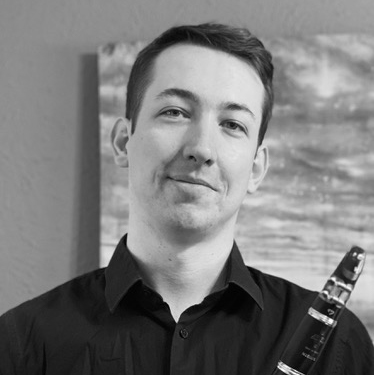 Hayden Forsythe is a freelance clarinetist in the Corpus Christi area. In addition to performing regularly in and around Corpus, Hayden performs with the Corpus Christi and Victoria Symphony as a substitute musician. He has received a Master of Music Degree in Clarinet Performance from the University of Cincinnati College-Conservatory of Music, and a Bachelor of Music in Instrumental Performance from Baldwin Wallace University. His principal teachers were Dan Mckelway and Ben Freimuth.
Dr. Daniel Miller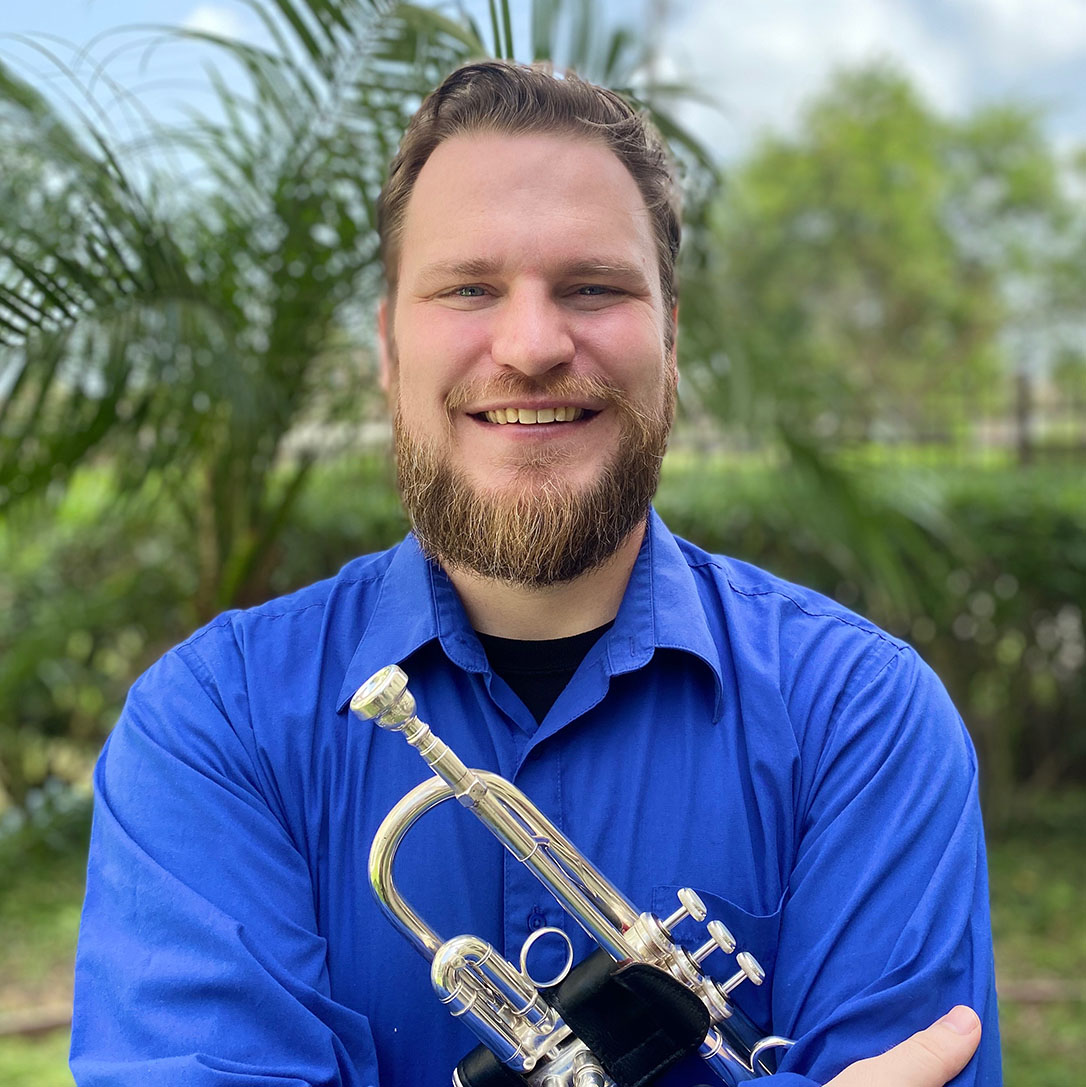 Dr. Daniel Miller joined the Del Mar College Department of Music in Fall 2019 as Assistant Professor of Trumpet and Director of the Jazz Ensemble. He previously taught at Trinity University in San Antonio and the University of Col-orado at Boulder, where he received his doctorate. He is also an alumnus of the Peabody Conservatory of Music and the University of Houston.
As an orchestral musician, Dr. Miller has performed with the Houston Symphony, the Baltimore Symphony, the Cheyenne (WY) Symphony, the Sym-phony of Southeast Texas, the Boulder Chamber Orchestra, the Mid-Texas Sym-phony, and the Chamber Orchestra of the Springs in Colorado Springs. He has played under such conductors as Marin Alsop, Klauspeter Seibel, Gustav Meier, Marek Pijarowski, and Carl St. Clair. Dr. Miller has also toured as Principal Trumpet of the American Wind Symphony on their 50th anniversary tour in Louisiana.
After living all over the United States, Dr. Miller is happy to be home in Texas and is excited to explore the Coastal Bend region with his wife and two pets.
Luz Romero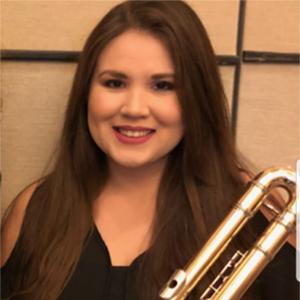 Luz Romero is a native from Laredo, Texas. She moved to the city of Corpus Christi in 2014 to begin her musical career at Del Mar College where she studied under the direction of Dr. Abel Ramirez (director of bands) and Dr. Joy Kairies (professor of flute). Ms. Romero participated in many musical activities such as performing with the Del Mar Jazz Band, the Del Mar Mariachi and the Del Mar Wind Ensemble. Luz represented Del Mar by performing with the TCCBDA Band at the annual TMEA Convention for two consecutive years. As she flourished in Del Mar, Luz received the honor of being in the Del Mar Music Department's Hall of Fame. Once she received her Associate's Degree in Music from Del Mar Ms. Romero later pursued her Bachelor's Degree in Music Education from Texas A&M University-Corpus Christi where she studied flute under the direction of Dr. Diana Sipes. Luz was a part of the TAMU-CC flute ensemble, wind ensemble and Mariachi de la Isla. During her time at A&M, Ms. Romero had the honor of playing with the National Flute Choir for two consecutive years at the National Flute Association Convention. Luz Romero is currently an Assistant Band Director in Taft, Texas where she serves the high school and middle school bands as a woodwind specialist teaching her passion for music. 
Joseph Salinas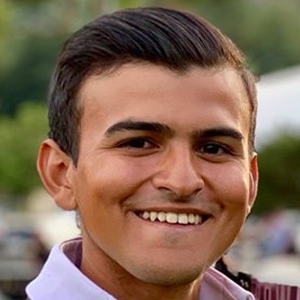 Raised in Corpus Christi, Texas, Joseph Salinas is an alumnus of Richard King High School. Joseph has received his degree in music education from Del Mar College and is continuing his studies at the University of Texas. He has been active in Drum Corps International since 2016, and is currently a drum major for the world class organization, The Cavaliers Drum and Bugle Corps. Along with this, Joseph is a 2-time TCCBDA All-State member, a 3-time winner of the Del Mar Honors Recital Competition, and has worked for outstanding marching bands in the Corpus Christi area. In the future, Joseph hopes to become a band director to give back to the community that has set him up for success.
Ronnie Rios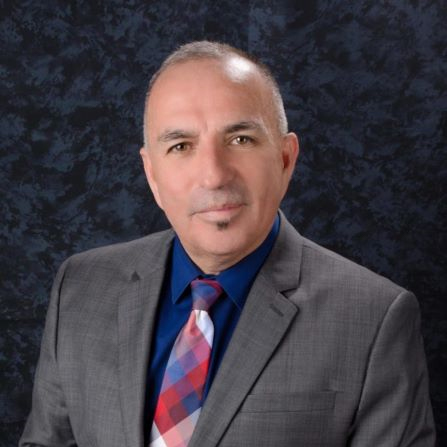 Ronnie Rios is a multi-Grammy Nominated Music Educator. As Director of Bands at Harlingen High School for 21 years, all Six Concert Bands received consistent UIL Sweepstakes Awards, State and National awards and All-State Band and Jazz Band Students. The Marching Band made 11 consecutive appearances at the Texas State Marching Band Championships, qualifying every opportunity since 1998. The Concert Band advanced to the Texas 6A Honor Band Finals consistently finishing as high as 9th. The Jazz Ensemble has received consistent Best in Class and numerous "Outstanding Band of the Festival" awards.  His Jazz Ensembles have performed at the Midwest Clinic in Chicago three times. HHS was named the TMEA Invited Jazz Ensemble performing at the state convention. HHS was even named the Texas Bandmasters Association "Exemplary High School Band Program of the Year." He is also a recent recipient of the Texas Bandmasters Association "Meritorious Achievement Award."
Veronica Villegas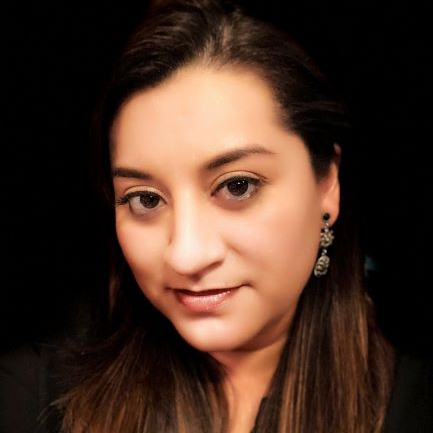 Veronica is currently in her 16th year of teaching and is presently serving as Associate Director and Woodwind Specialist for Harlingen High School. Veronica received her Bachelor of Music Education from the University of Nevada Las Vegas (UNLV). While at UNLV, Veronica studied clarinet with Dr. Marina Sturm. She also served as a member of the Desert Winds Orchestra, North Stake orchestra and as a freelance musician in the Las Vegas area. Veronica is currently a vocalist and flutist for the Son Montuno Latin Orchestra. In addition, she plays tenor saxophone for the Rio Grande Valley Jazz Orchestra. Veronica currently resides in Brownsville, TX with her husband Richard De La Riva and their two sons Adan and Ethan.
Brent Williams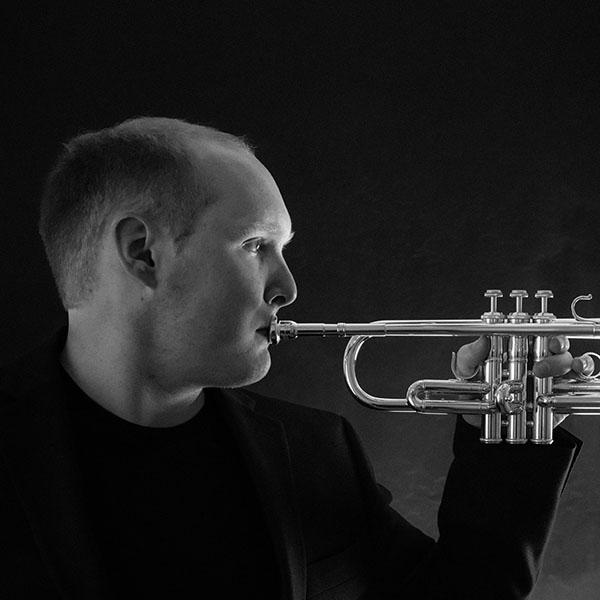 Brent Williams is a music educator, freelance trumpet player, and education advocate, engaging students in his classroom and performing with a variety of groups across California and the United States. He currently teaches grades 5-8 at St. John's Lutheran School and serves as adjunct faculty teaching trumpet at California State University, Bakersfield.
James Miculka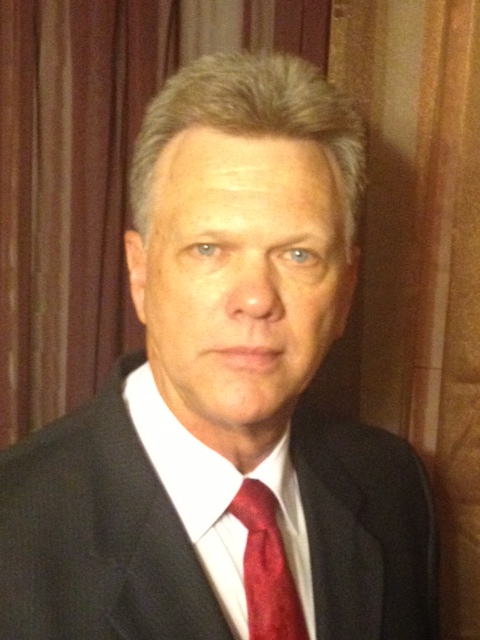 James Miculka serves as the Director of Fine Arts for Northside Independent School District, currently the 4th largest school district in Texas.  Mr. Miculka is in his 45th year of fine arts education and administration, with his entire career served solely in Northside ISD.  He holds a Bachelor of Arts in Music Education from St. Mary's University, a Master of Arts from The University of Texas at San Antonio, and a Master of Arts in Administration from The University of Texas.  In addition, James Miculka completed three Texas Certifications in Principalship, Supervision, and Superintendent and is an active member with Texas Music Educators' Association, Texas Music Administrators Conference, and the Texas Music Adjudicators Association.  James Miculka is a member of Phi Beta Mu (Alpha Chapter) International Honorary Band Fraternity and Phi Delta Kappa International Education Fraternity
James Miculka is a founding cadre member of the Center for Education Development in Fine Arts, a state organization for assisting teachers in the development of exemplary teaching techniques.  He is one of the original 12-member coalition that formed the Texas Music Administrators Conference, designed to bring quality fine arts management strategies to Texas School Districts.  James Miculka serves on several national committees to review and develop performance standards and assessments used for music education throughout The United States.  He is a highly requested state and national adjudicator, clinician, and conductor in concert, jazz, and marching band festivals and has completed these services in 21 different states in the country.  He has also served on numerous University Interscholastic League committees in the development of performance guidelines and performance literature as well as Texas Music Textbook Adoption Committees.  James Miculka has served as an adjunct faculty member at The University of the Incarnate Word, Our Lady of the Lake University, San Antonio College, and Texas State University
In his spare time, he continues to perform professionally on his trumpet.  He is married to his incredible wife Cher of 45 years. They have two children and 6 grandchildren. 
Ryan Williams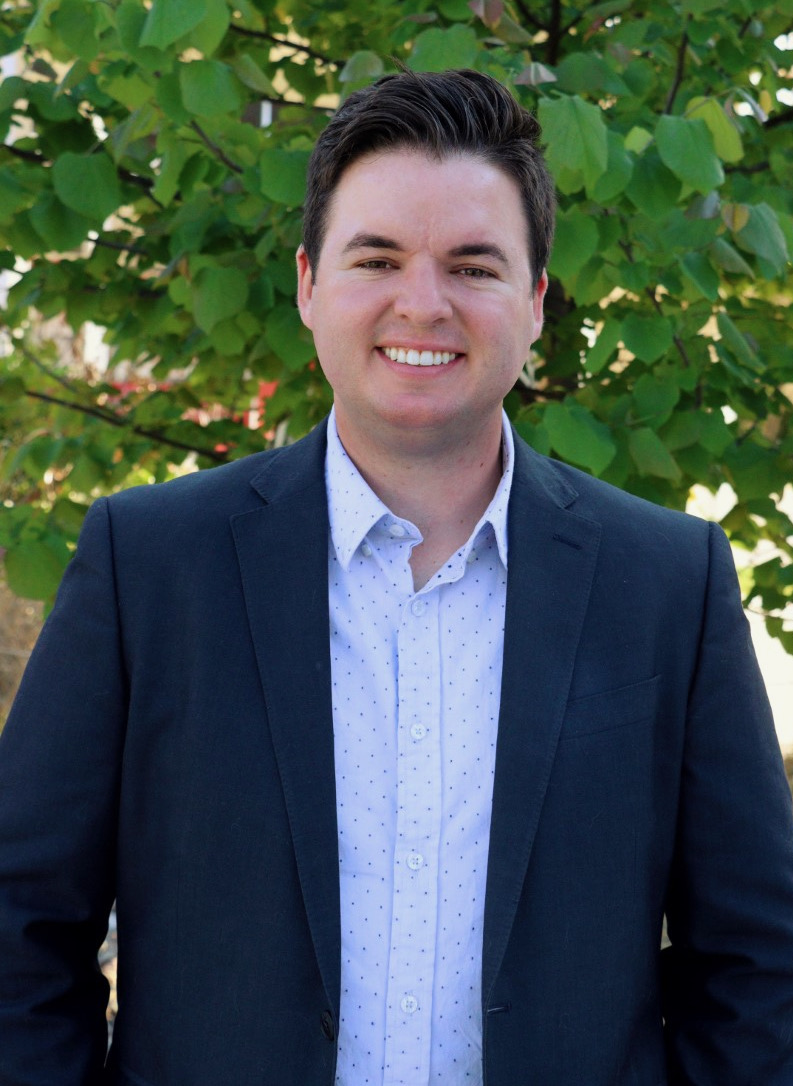 Ryan Williams serves as a band director in Fredericksburg ISD, located in Fredericksburg, Texas. His responsibilities include Marching Band, Concert Ensembles, Jazz Ensembles, and Leadership Development. Outside of his school responsibilities, Ryan has remained active as a guest clinician for both drum major leadership camps and auditions in the Texas Hill Country and greater Baton Rouge area. Ryan earned a bachelor's degree in Music Education from Louisiana State University in Baton Rouge, LA. While at LSU, Ryan served four years as a section leader in The Golden Band from Tigerland. In his free time, Ryan enjoys hiking, traveling, and spending time with his puppy, Koda!
Jared Dalgleish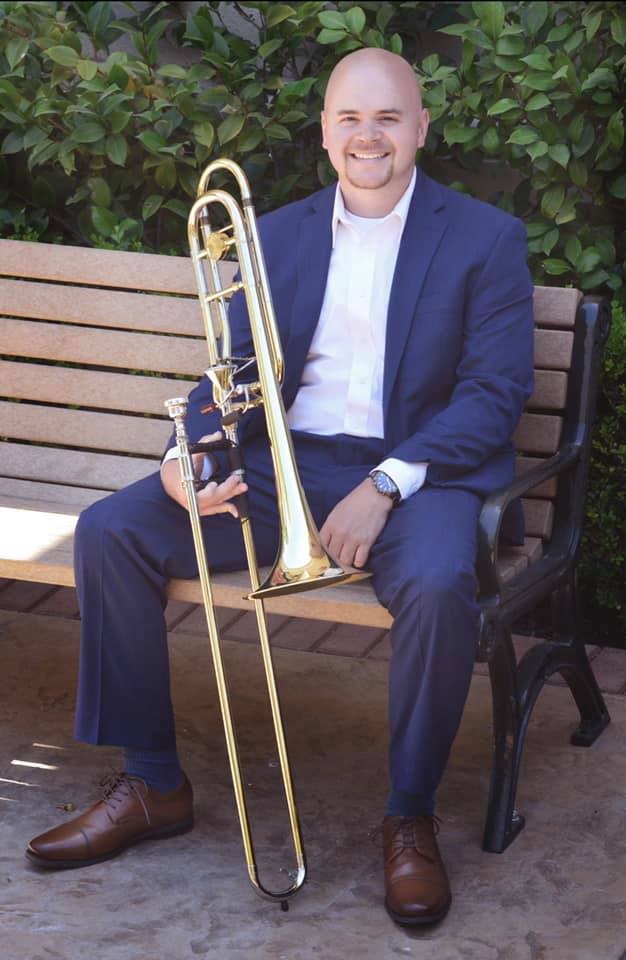 Originally from Sun Prairie, WI, Jared Dalgleish holds a Bachelor of Music in Instrumental Music Education and Trombone Performance from the University of Wisconsin-Stevens Point as well as a master's degree in Trombone Performance from Western Michigan University. He attributes much of his success on trombone to his two professors, Dr. Patrick Lawrence, and Dr. Steve Wolfinbarger, respectively. While at Western Michigan, Mr. Dalgleish was selected to perform for the final summer tour of the American Wind Symphony Orchestra in 2017, under the direction of Maestro Robert Austin Boudreau.
Jared Dalgleish is the Band Director at Norris Middle School in Bakersfield, CA where he teaches grades 5-8 band. He plays principal trombone in the Bakersfield Symphony Orchestra and teaches the low brass studio and brass pedagogy class at California State University- Bakersfield. Jared enjoys teaching his private lesson students as well as playing trombone in the Bakersfield Jazz Orchestra.
When not teaching or playing trombone, Jared Dalgleish will be cheering on the Green Bay Packers, watching Star Wars, or playing with his two Siberian huskies, Nala and Packer. 
Page last updated June 3, 2021.