Library Displays
Library Displays
Women's History Month - March Display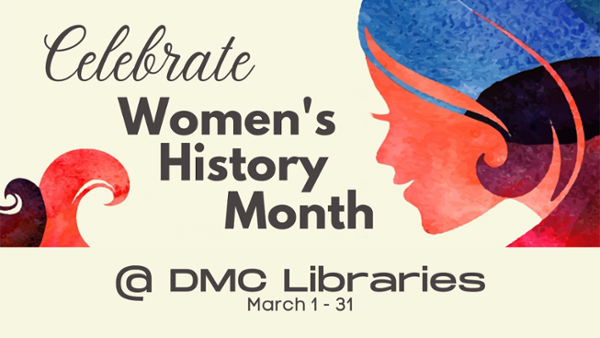 For the month of March, Del Mar College Libraries is highlighting Women's History Month through a collection of videos, articles, web pages, and eBooks. Women's History Month is a celebration of women's contributions to history, culture, and society and has been observed annually in the month of March in the United States since 1987. The page contains multiple resources about women who have been recognized for this historic celebration. DMC Library subscription resources can be access at home using your Del Mar College username and password.  
Cows on Parade - March Display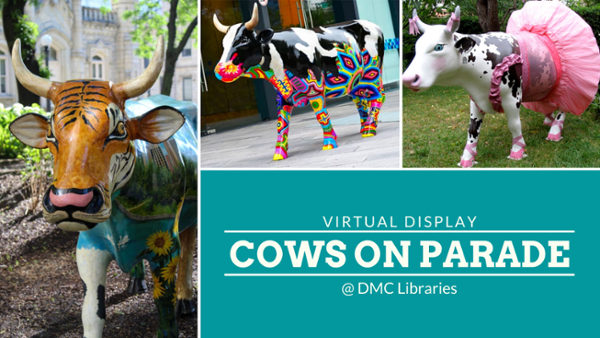 A rather unique virtual display has been created for the month of March by DMC Libraries. Several framed photos of the cow, horse, and pig parade sculptures are located within Barth Learning Resource Center at the west campus. These photos were a donation by former library director, Christine Tetzlaff-Belhansen, which lead library staff to research the project. Of the farm animal scupltures, cows are more often made. The cows are painted by local, professional, and famous painters and auctioned off for charitable, non-profit organizations. Why cows, you might ask - it is a universally beloved animal that makes people smile.
To view photos and learn more about the cow parades, see the DMC virtual display at: https://libguides.delmar.edu/cowparades
Display will be available throuth the month of March
For questions or more information call 361-698- 1754
Page last updated March 1, 2021.