Graduation Information
Graduation Information
Fall 2019 Commencement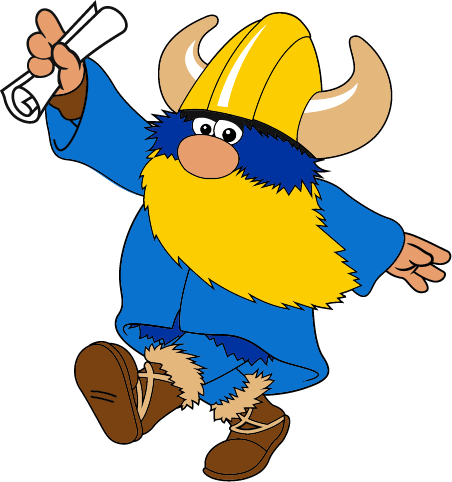 Fall 2019 commencement exercises will be held Friday, December 13, at 7 p.m. at the American Bank Center at 1901 N. Shoreline Blvd. in Corpus Christi. 
If you have any questions, please call (361) 698-1248.
Participants need to report to Exhibit Hall B, between Selena Auditorium and the arena, the evening of December 13 by 5:45 p.m.
Tickets are not required and seating is not reserved.
Lots 10 and 24 are reserved for graduates until 5:45 pm. These lots will be open to the public after 5:45 pm. All other parking lots will require a parking fee.
Remember to tell your guests to bring money for parking.
Tell your guests not to bring tripods, balloons, air horns, flowers, or outside food or beverages.
There will be a professional photographer taking pictures.
Please leave your personal belongings at home or with your guests are there is not a coat-check room available.
Prohibited Items at the American Bank Center
In order to provide a safe and secure environment for all, the following items are not permitted within the American Bank Center, but not limited to:
Hoverboards
Bottles, cans coolers or similar containers
Food, drinks or illegal substances
Any weapon, including chains and studded bracelets
Video equipment, professional camera, tripods or recording devices
Laser pointers, aerosol cans, noise-makers, fireworks
Backpacks, unwrapped gifts, large bags, boxes, umbrellas
Helium balloons
Smoking, including e-cigarettes or vapors
Selfie sticks
Pets or non-service animals
Any other items determined to be unacceptable or dangerous by management
Bag Policy
Prohibited bags include, but are not limited to, the following:
Purses, bags or containers larger than a small clutch bag (a clutch bag is 4.5x6.5" or 6.5x4.5", approximately the size of a hand without a strap)
Camera bags
Briefcases
Backpacks
Fanny packs
Cinch bags
Computer bags
Coolers (including thermos)
Luggage of any kind
Patrons may bring in the following bags:
American Bank Center approved clear plastic, vinyl or PVC that do not exceed 12" x 6" x 12" (images to be provided). Bags may be hand carried or have a shoulder strap.
One gallon clear plastic freezer bag (Ziploc)
What about diaper bags?
Diapers can be carried in a clear approved bag. Each member of a family, including children, are allowed to carry an approved clear bag and a clutch purse into the stadium. That is sufficient storage capacity for a 3-4 hour event. For any special accommodations or questions please call (361) 826-4749.
An exception will be made for medical necessary items after proper inspection at the entrance.
Application for Graduation
Whether you plan to participate in commencement or not, it is your responsibility (not the responsibility of your instructor/advisor) to apply for graduation by the deadline for the semester in which you intend to graduate. The deadlines are as follows:
May graduation deadline for application is February 22 or the following Monday if falling on a weekend.
August graduation deadline for application is June 21 or the following Monday if falling on a weekend.
December graduation deadline for application is October 2 or the following Monday if falling on a weekend.
Graduation Requirements
Students must have an accumulative GPA of 2.0 in order to graduate.

Students must have completed 25% of their degree requirement from Del Mar College.

All subsequent degrees must differ from prior degree by 20% of the required semester hours.

Successful completion of program requirements is required for graduation from Del Mar College.

Submit all transcripts from other schools arrive to the Student Enrollment Center before the end of the term you are applying for graduation.

Participation in commencement or inclusion in printed materials does not ensure graduation from Del Mar College.

Evaluation of requirements will begin after final grades are posted for the term.

If requirements are met, you will receive your diploma 6 – 8 weeks after commencement.
Application
Submit your signed graduation application with a system generated academic evaluation signed and dated by your academic advisor by the deadline for the semester you intend to complete your program requirements. Applications can be submitted in person at the East Campus or West Campus Registrar's Office or via email at graduation@delmar.edu. Incomplete applications will not be accepted.
Printable Application for Graduation (PDF)
Please contact graduation@delmar.edu if you have any questions about the application process.
Live Stream
The Commencement ceremony will be streamed live. The page link will be available 15 minutes before the start of the ceremony.
Regalia
If you are a participant, you may purchase your regalia (cap and gown) and commencement announcements at the DMC Bookstore in the Harvin Student Center. If you would like more information, you may call the bookstore at (361) 884-1823.
Diplomas
Diplomas are mailed to you within approximately six to eight weeks after the semester ends.
Page last updated September 16, 2019.