VikingGo
VikingGo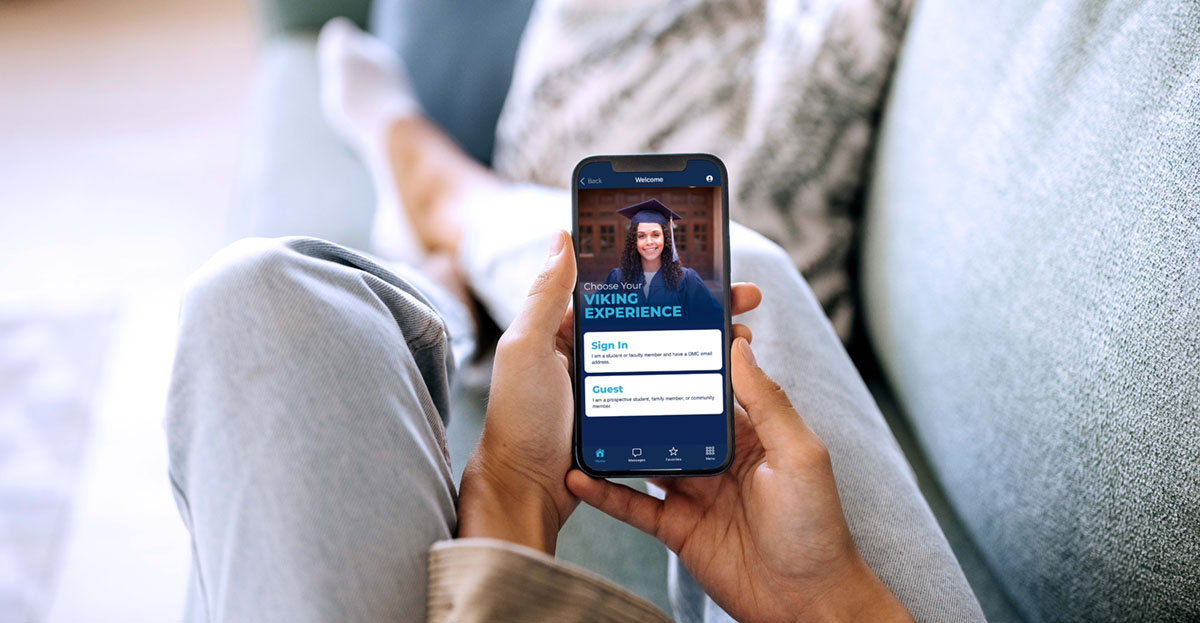 Unlocking Campus Possibilities, Anywhere
Download VikingGO for iPhone and Android devices.
Don't have an iPhone or Android? Just point your mobile Web browser to our mobile website!
VikingGO offers these features:
CANVAS: View your courses, assignments, to do list, inbox, and more!
DIGITAL HUB: Access to DMC digital resources from one app.
COMMUNICATION HUB: View email, Canvas inbox, emergency alerts, and more all in one place.
MAPS: Find locations on campus
CALENDAR of important dates
...and much more! Start using VikingGO today!
Page last updated August 30, 2023.