Outside Scholarships
Outside Scholarships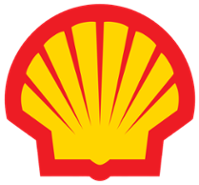 Congratulations to the 2018-2019 Shell Welding & Process Technology Scholarship Recipients!
Ashley Reyna, Randy Hernandez, Kyle Martinez, Edgar Rodriguez, Humberto Barrera.



The VFW Nursing Scholarship application is now open for Nursing Students.
VFW will award 3 scholarships: 1st Place is $2,000; 2nd Place is $1,500; and 3rd Place is $1,000. To apply, you must:
complete the application, provide a current transcript with your GPA,
include 2 letters of recommendation from Clinical Instructors and/or the Dean, and
complete a 300 word essay that discusses "Why I chose a Nursing Career and what impact this will have on Veterans and their families."

Click Here to open the application.

Click Here to learn more about VFW.

The Coastal Bend Society for Human Resource Management offers the Del Mar College Workforce Readiness Scholarship to Del Mar College students. This is a $1000 scholarship award ($500 for Fall 2020, $500 for Spring 2021). The deadline for applications is Friday, May 1, 2020. The recipient will be chosen on Monday, May 18, 2020.
Apply for the scholarship by clicking here and then choosing the applications associated with the Del Mar College Workforce Readiness Scholarship.
Page last updated April 15, 2020.