Productions & Events
Productions & Events
Prom Queens Unchained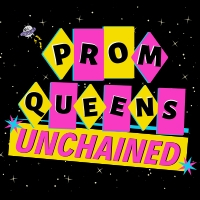 November 8-23
Finley Theatre
The cult musical comedy runs for three weekends. It's the spring of 1959. Russian satellites are in outer space, rock n' roll is on the radio, and the battle for prom queen of Robert Underwood High is reaching a fever pitch! "Nonstop silliness...The show grows steadily loopier until it becomes permanently and deliriously unhinged." - The New York Times
Project Del Mar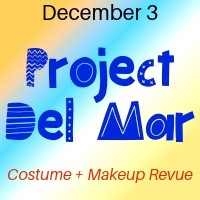 December 3
Bartlett Theatre
The costume and Stage-Makeup classes unleash their sci-fi and fantasy character creations in this live showing of their final projects. Free and kid-friendly!
Acting II Scenes & Monologues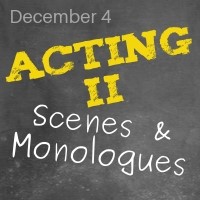 December 4
Bartlett Theatre
The final projects of the advanced acting class are presented in a special evening performance. Discussion and questions after the show. Mature Content. Free admission.
The Diviners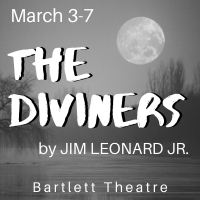 March 3-7
Bartlett Theatre
A traumatized teenage boy and a disillusioned preacher are both transformed by their unlikely friendship. Set in the fictional town of Zion in the American South during the Great Depression, The Diviners is "(…) a lyrical fable set in bucolic America, a fascinating yarn that bristles with complex psychological undercurrents and a hint of Greek tragedy-" Backstage.
Page last updated March 17, 2020.