Respiratory Therapy
Respiratory Therapy
Associate in Applied Science Degree
Available at: West Campus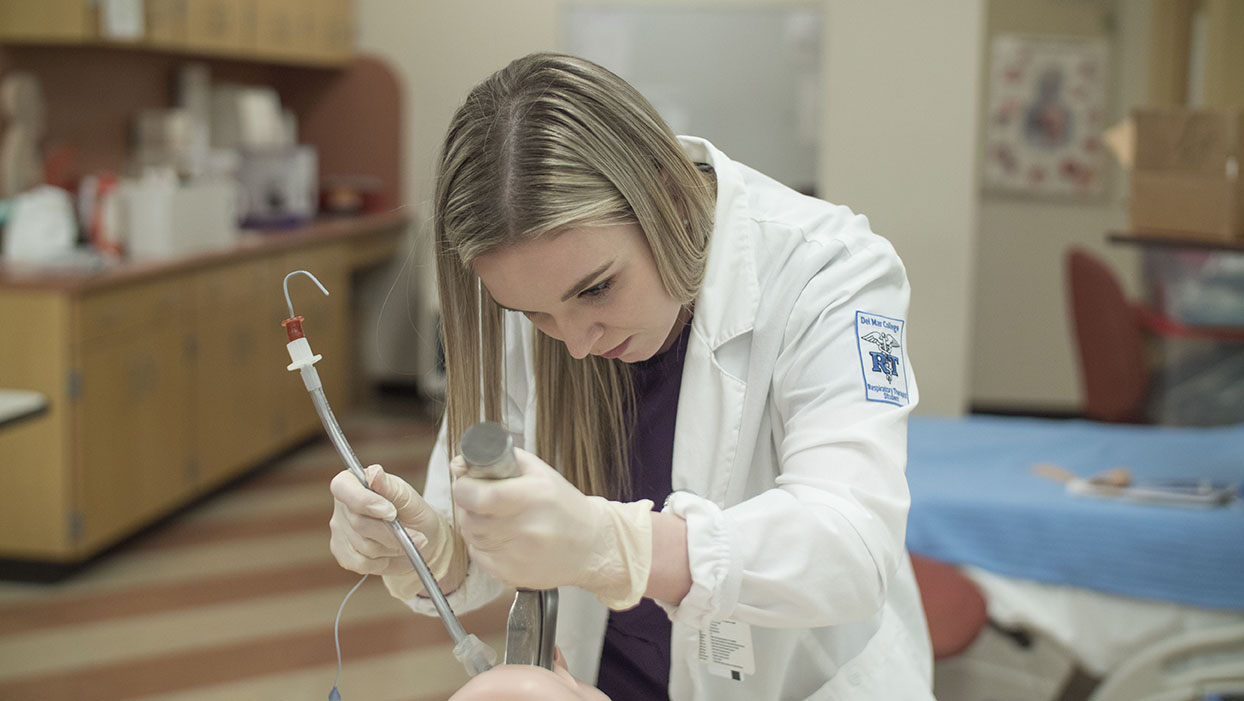 Program Overview
Respiratory Therapy is a health sciences specialty employed in the diagnosis and treatment of individuals with breathing disorders. Respiratory Therapists provide therapeutic and diagnostic services for pediatric and adult clients within hospitals and in the home care setting.
Del Mar College offers a 66 credit hour Associate in Applied Science degree in Respiratory Therapy; a 21-month program accredited by the Committee of Accreditation for Respiratory Care (CoARC), 777 Cannon Drive, P.O. Box 54876, Hurst, Texas 76054-4876, (817) 283-2835, and American Medical Association (AMA).
Curriculum
As required by 34 CFR 668.43(c): Del Mar College has not yet made the determination if the curriculum of Respiratory Therapy, Associate in Applied Science, meets the educational requirements for licensure or certification in any U.S. Territory or state other than Texas.
Page last updated August 6, 2020.