Human Services
Human Services
Associate of Applied Science Degrees
Available at: Windward Campus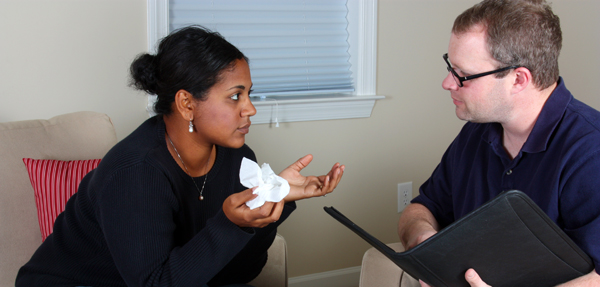 Program Overview
We are pleased that you are interested in learning about the Human Service program options at Del Mar College.
Addiction Studies
The "Addiction Option" is a course of study designed for people interested in becoming Licensed Chemical Dependency Counselors in the state of Texas. A strength of this plan is that it meets the Texas Department of State Health Services requirement for licensure application for the individual completing this degree.
For students in this program that are pursuing the Licensed Chemical Dependency Counselor (LCDC) license and who may have a criminal background, please be advised that the background could prevent you from being licensed and/or may also prevent you from working in some settings. For more information about required background checks for this field, please speak to a faculty member in this program. See LCDC Handbook for more information.
Generalist Studies
The "Generalist Option" is designed with the generalist approach for people interested in working with all ages. The curriculum offers a program of study that approaches the objective of meeting human needs through an interdisciplinary knowledge base. The program introduces the student to educational practicum and internship experiences as well as theoretical models and ethical standards of the human services field. Courses may be applied to a certificate or an Associate of Applied Science degree.
A unique aspect of the programs is the practicum and/or internship experience through community affiliations. Students have the opportunity to receive agency and clinical experience in the areas of substance abuse counseling, gerontology and intergenerational practices as well as mental health.
For frequently asked questions, click here.
Curriculum
Careers
Page last updated September 15, 2022.