Architecture and Architectural Technology
Architecture and Architectural Technology
associate in Science Degree, Associate in Applied Science Degree
Available at: West Campus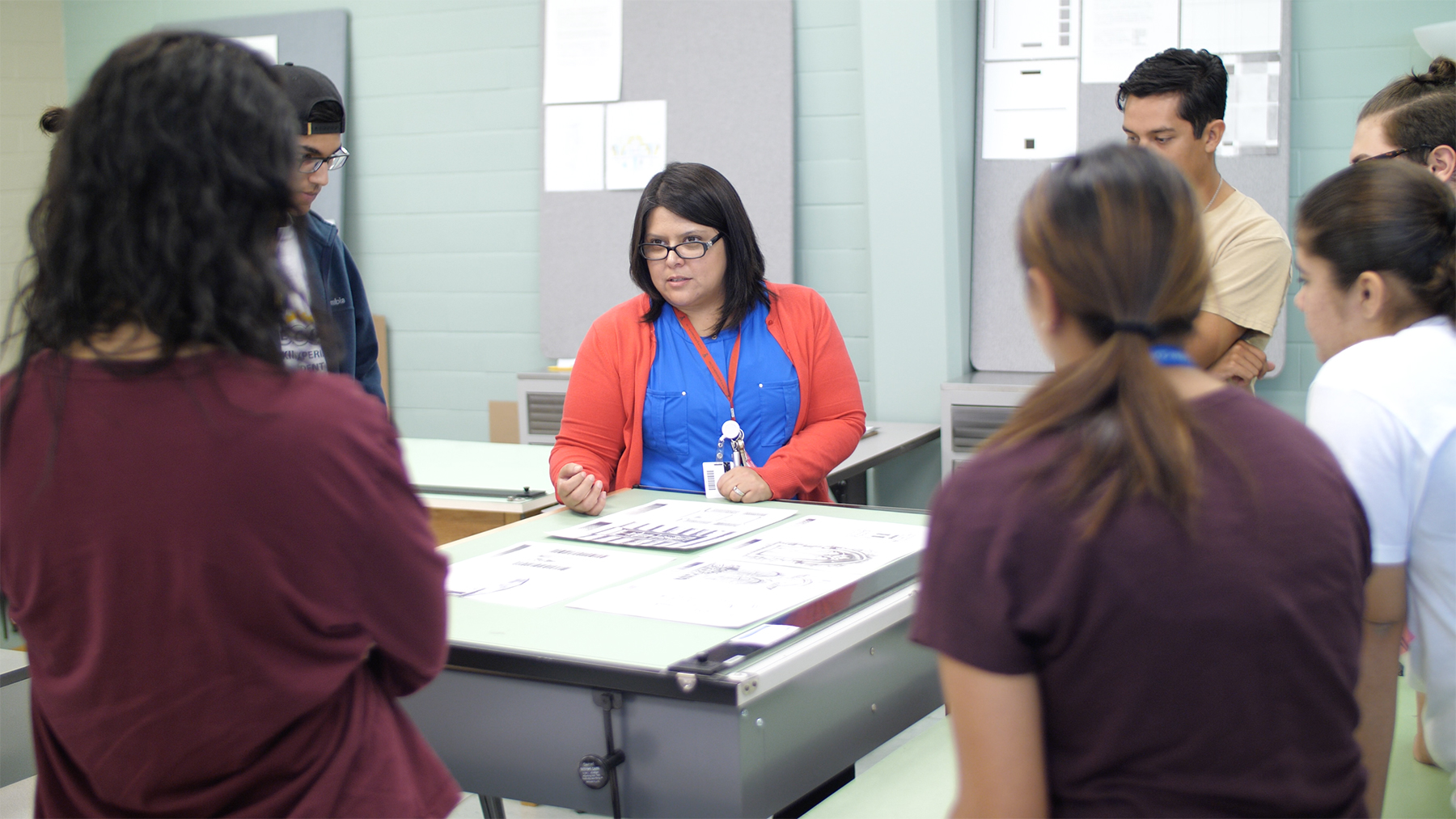 Program Overview
Del Mar College provides training in the field of Architectural Drafting for those who wish to enter into the building industry workforce or provide the basic preliminary architectural education necessary to start on the path towards becoming a licensed architect.
People need places in which to live, work, play, learn, worship, meet, govern, shop and eat. Architects design these places, whether they are private or public. Architects are licensed professionals trained in the art and science of building design who develop the concepts for structures and turn those concepts into images and plans.
There are three main steps to becoming an architect:
Completing a professional, accrediting degree in architecture;
Gaining work experience through internship; and
Attaining licensure by passing the Architectural Registration Exam.
In addition to an Associate in Applied Science degree in Architectural Drafting, Del Mar College offers a pre-professional Associate in Science degree in Architecture. This program is the suggested transfer plan to follow if a student wishes to seek a professional degree in the field of architecture and then go on to become an architect.
This degree offers the first two years of a professional architectural education. Del Mar College currently has a transfer agreement with the College of Architecture at Texas Tech University.
Earnings
Median annual salaries for architects were $73,090 per year in 2012. The average hourly wage was $35.14. Median annual salaries for architectural draftsmen in 2012 were $49,630 per year. The average hourly wage was $23.86. For more information visit www.bls.gov.
Curriculum
The student planning to continue at another university should consult an advisor concerning degree requirements of the school to which transfer is intended.
Page last updated April 14, 2020.