Billing and Coding
Billing and Coding
Workforce Skills Award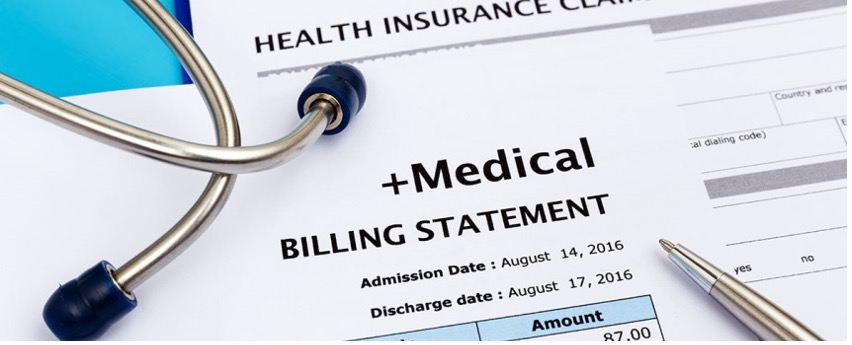 Program Overview
Billing and coding are separate processes, but both are crucial to receiving payment for healthcare services. Medical coding involves extracting billable information from the medical record and clinical documentation, while medical billing uses those codes to create insurance claims and bills for patients.
The Billing and Coding Workforce Skills Award (WSA) program prepares students for an entry level job as a biller, a coder, or a combined biller/coder position. Program consists of three Continuing Education courses: POFM 1000, HITT 1013, and HITT 2045.
Course Offerings
Fall, Spring, and Summer Semesters
Course Schedule
Course Code
Course Name
CE Hours
POFM 1000
Basic Medical Coding
3
HITT 1013
Coding and Insurance
3
HITT 2045
Coding Certification Exam Review
3
Total Semester Hours for WSA
9
Receiving Academic Credit Hours
All courses in the Billing and Coding Workforce Skills Award (WSA) program have the option to be converted to credit hours using a Petition to Record Credit form and all courses lead into the Del Mar College Health Sciences pathway including the Health Information Technology, Associate in Applied Science.
Admission requirements
Students must be 18 years of age
High school diploma/GED NOT required
Recommended minimum of 10th grade level reading knowledge
Program Cost
Tuition - Total cost $600
Textbooks - Estimated cost $200
Testing Information
Upon successful completion of the Billing and Coding Workforce Skills Award (WSA), students will have the opportunity to test for the Coder and Biller National Certification through America Allied Health.
Academic Pathway
Health Sciences
Allied Health Department
(361) 698-2820
Take the next step!
Upon completion, Del Mar College students can advance their skills by taking credit courses toward the following "stackable" credentials:
Page last updated November 22, 2022.