Become a Music Major
Become a Music Major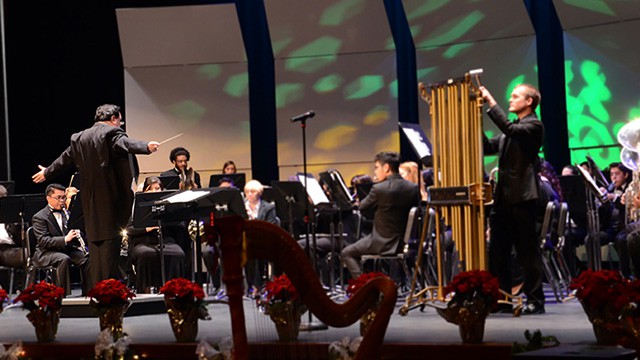 The Associate of Arts in Music prepares students to complete a Bachelor of Music degree in performance, sound recording technology, theory and composition and music education. The curriculum at Del Mar College seeks to challenge, empower, and inspire students while meeting their diverse needs as they strive to become performers, composers, educators, and integral members and leaders of the music industry and community.
If you are interested in becoming a music major or have any questions regarding any of our programs, contact the faculty member who mirrors your primary interest, as they will best be able to provide you with the information and academic advising you require. For example, if your interest is music performance and/or education, contact the faculty member who provides instruction on your primary instrument. They will serve as your academic advisor during the course of your studies at Del Mar College.
In addition, academic advising will also be available on site (The Fine Arts Center) the week prior to the first day of classes, as well as during the New Student Orientation. Faculty will be available to answer questions and provide academic counsel to ensure students register for the appropriate classes.
New Student Orientation
The Del Mar College Music Department welcomes new music students (music majors) during its annual day-long New Student Orientation, held at the Fine Arts Center usually on the Wednesday before the first day of fall semester classes. Students will have the opportunity to meet their applied music faculty and advisor, register for classes, modify their course schedule, check out instrument lockers, and take the Music Theory Diagnostics Exam.
Page last updated March 8, 2018.