Meet the Staff
Meet the Staff
Support Staff
Counselors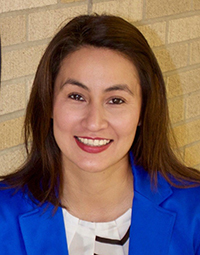 Rita Hernandez, M.A., LPC - Supervisor
Lead Counselor
rhernandez18@delmar.edu
(361) 698-1586
Rita Hernandez began her educational trajectory as a Del Mar College Viking. She steered her ship to Texas A&M International University and earned a Bachelor of Arts in Sociology and Master of Arts in Counseling Psychology. Rita returned to campus life in 2001 and has been a dedicated advocate for higher education since that time. Rita is passionate about helping students reach personal goals. Rita is a Licensed Professional Counselor-Supervisor and specializes in treating symptoms of depression, anxiety, stress, and trauma. She utilizes solution focused and cognitive behavioral therapy while teaching practical stress reduction skills. Rita's professional interests include attachment issues, emotional intelligence/management, and life transition. Rita is responsible for overseeing clinical services, providing individual counseling, couples counseling, crisis intervention, and faculty and staff consultation. Rita believes that a supportive, caring, and honest relationship with each client is of the utmost importance and she strives to stay present, compassionate, and open-minded throughout the therapy process. Rita is a news enthusiast and maintains knowledge of current events that could put any trivia-junkie to shame. In order to keep up with her fast and furious lifestyle and maintain adequate nourishment, Rita is strict and passionate about maintaining a healthy diet, sticking to Oreo cookies and Coca Cola Classic. Rita finds revitalization in spending time with her family. Rita takes claim as the resident sports-fan and is a dedicated champion for the San Antonio Spurs.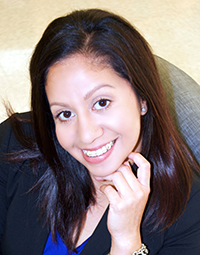 Johanna Torres, M.S., LPC
Counselor
jtorres110@delmar.edu
(361) 698-1586
Johanna Torres is a Licensed Professional Counselor and received her Master of Science in Clinical Psychology from the University of Texas at Tyler and her Bachelor of Arts in Psychology from St. Edward's University. Johanna specialized in neuropsychology, has done neuropsychological research and assisted in the development of a bilingual clinic offering therapeutic services at her alma mater in Tyler, Texas. Johanna is currently able to provide Spanish speaking services to the students of Del Mar College.
Johanna's professional interests include anxiety, depression, childhood trauma, and advocating for the LGBTQIA community.Johanna has received specialized training in helping students heal from childhood trauma and sexual violence. Johanna is an integral member of the counseling center's outreach services team and has worked to develop the center's campus and social media presence (follow us on Facebook, y'all). Johanna provides individual, couples and group counseling and is passionate about integrating neuropsychology with evidenced-based therapeutic techniques in order to help enhance client mental health. Johanna is a health enthusiast, a dog-lover and a frequent beach-day initiator. Johanna loves running, reading, playing in the ocean, and spending quality time with her two, four-legged fur babies. A true Texan, Johanna follows a "grab life by the horns" mentality and has been marathon running, sky-diving, and snowboarding. Johanna believes in the importance of a balanced life, and maintains equilibrium by online shopping, eating cherry piccadilly raspas, and binge-watching her favorite TV shows.
Page last updated April 12, 2018.