Dr. Linda P. Villarreal
Dr. Linda P. Villarreal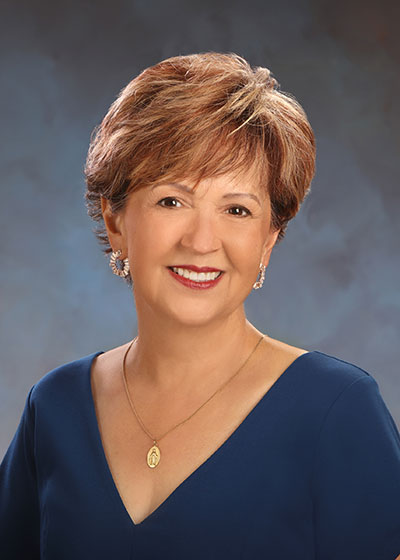 At Large
Term expires 2024
(361) 549-6038
lindapvillarreal@delmar.edu
Appointed in 2021.
Earned bachelor's and master's degrees from Texas A&I University-Kingsville and doctorate from Texas A&M University-Kingsville.
Former classroom teacher, campus principal, superintendent of schools and executive director for Education Service Center, Region 2.
Co-president and founder of Ed-Point, LLC, a private educational consulting firm.
Adjunct professor at Texas A&M University-Kingsville, Texas A&M University-Corpus Christi and Louisiana State University Shreveport.
Board member for the Rural Schools Innovation Zone.
Board chair and member of Southwest Educational Development Laboratory (formerly SEDL, now merged with the American Institutes for Research, AIR).
Page last updated September 2, 2021.