WebDMC Degree Plan
WebDMC Degree Plan
Getting Your Degree Plan on WebDMC
IMPORTANT:
Use your Degree Plan, also known as your Academic Evaluation, as it will be needed for advising, financial aid, and applying for graduation.
Please refer to the academic department for advising on recommended and required courses per certificate/degree. Department advising contact information can be accessed here.
After registering, please verify degree plan with an advisor as courses in "Other Courses" section may not be covered by financial aid and/or other financial benefit.
STEP 1: Visit DelMar.edu/WebDMC

Do you have your username and password?
If you have your login information but need your password reset, contact the Help Desk at (361) 698-2330.
Don't know your username or password? Click "Get them here."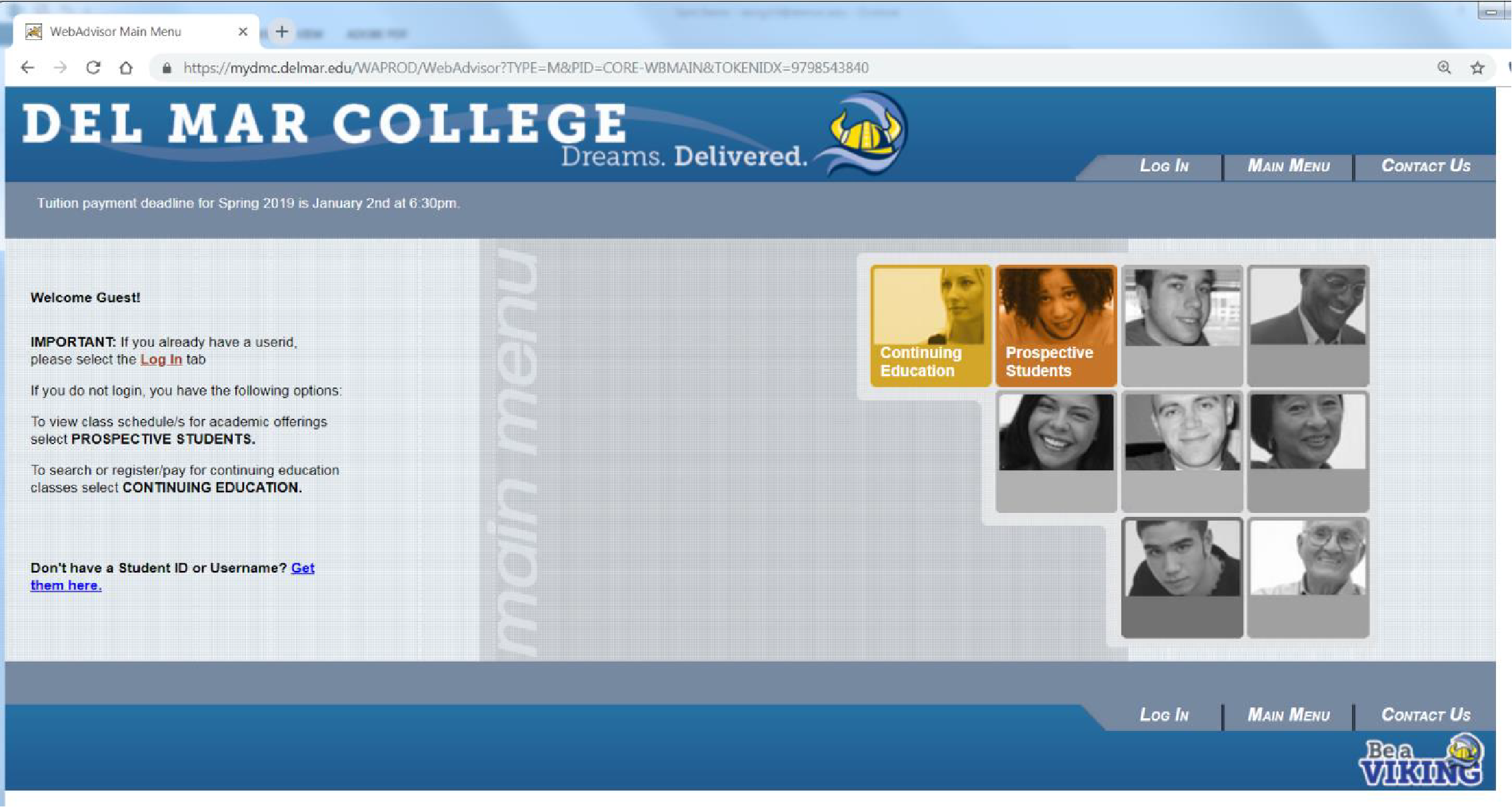 After you log in, click "Students."


STEP 2: Under Academic Profile, click "Academic Eval/Degree Plan."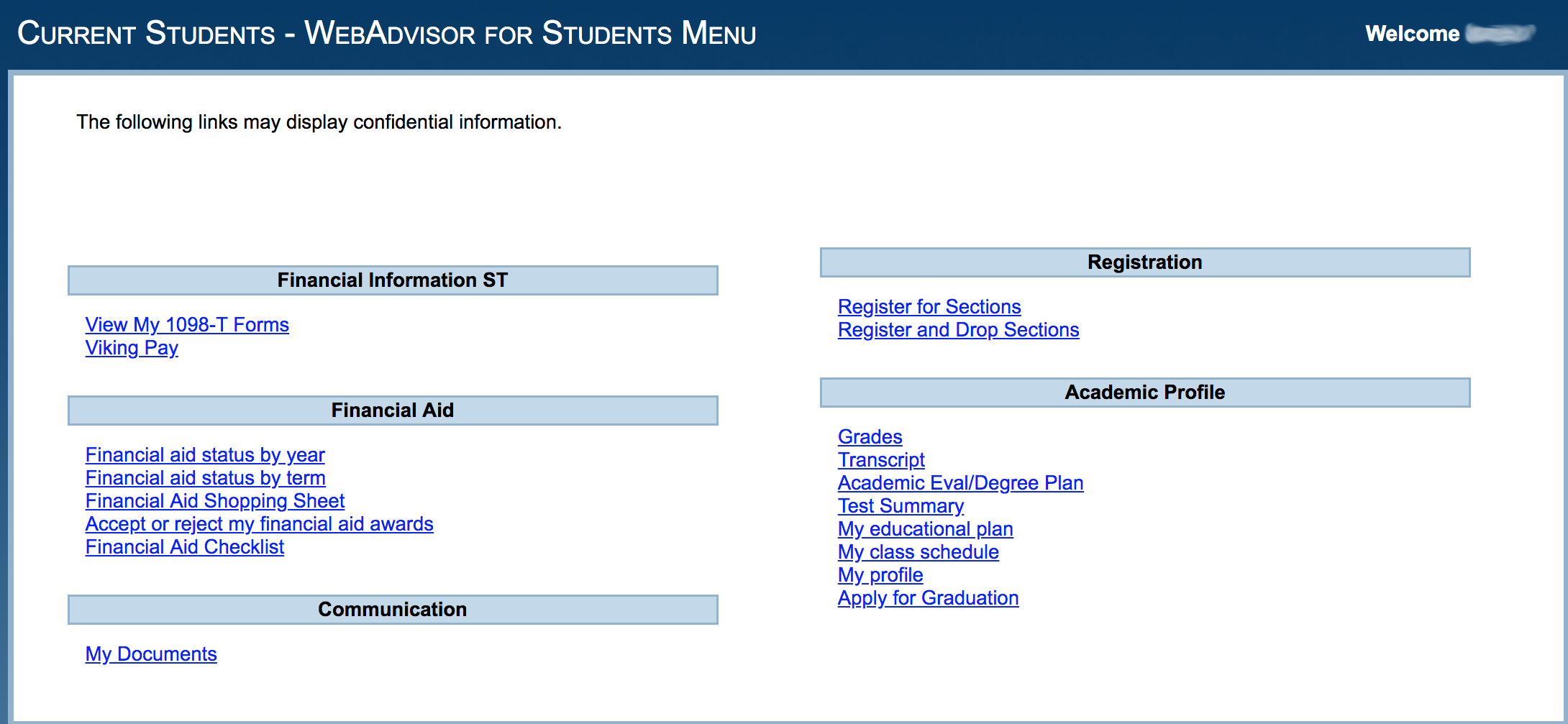 STEP 3: Select your active program and click "Submit."

STEP 4: Print your degree plan for your reference.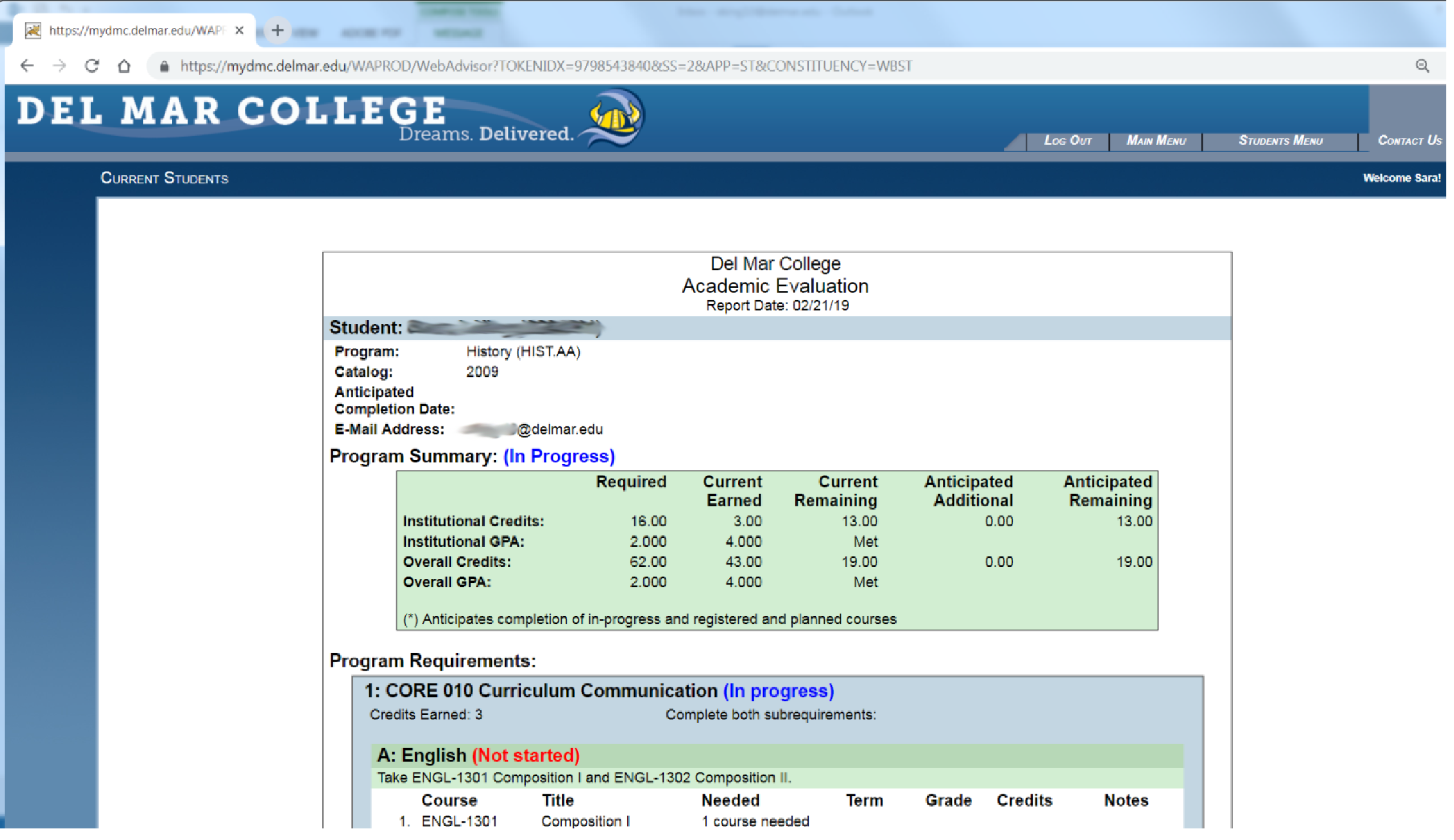 Page last updated September 24, 2021.