Over the Edge
Over the Edge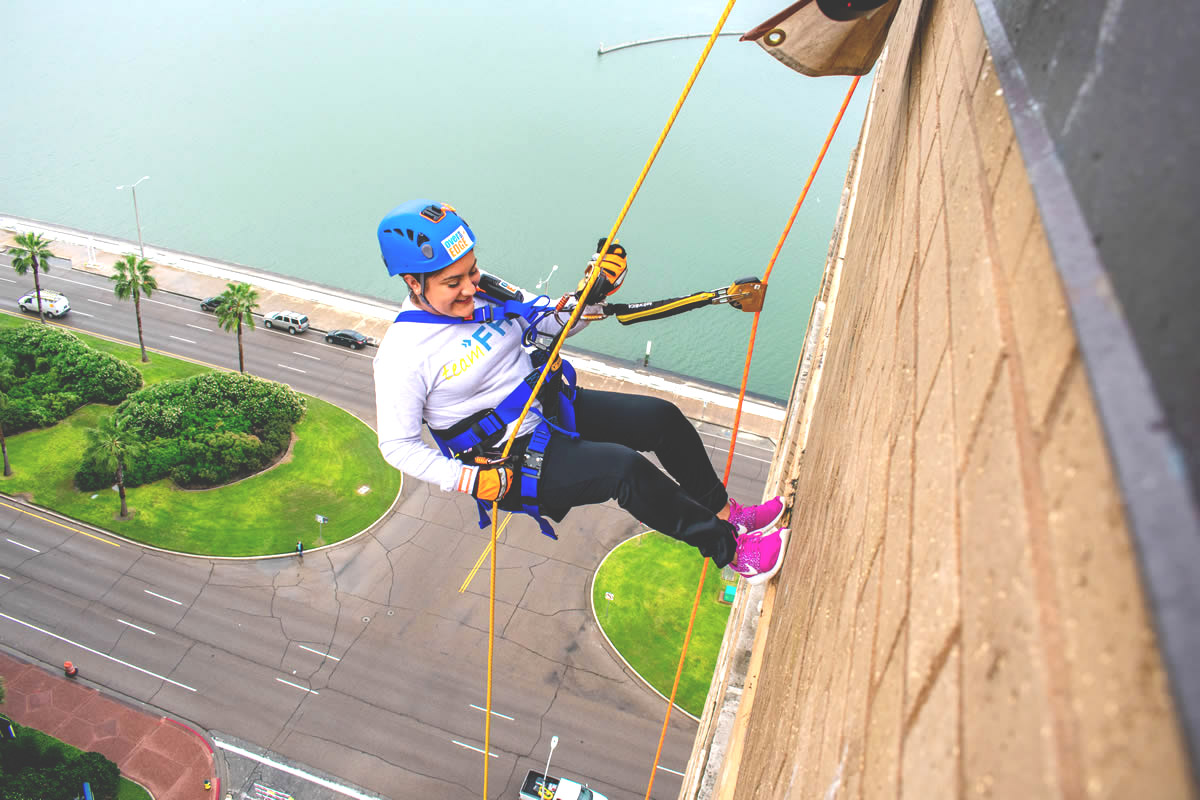 Rappel Over the Edge of Holiday Inn Downtown Marina!
Event Date: Saturday, October 26, 2019
Over the Edge is an urban adventure fundraiser that challenges us to take your support to new heights. It's the tallest, most thrilling fundraising event to ever hit Corpus Christi. The amazing views of Corpus Christi Bay from the top and the life-changing adrenaline rush of going Over the Edge of the Holiday Inn Downtown Marina can only be matched by the important role you will play in helping us to raise funds for Del Mar College students to complete their educations and join our community as partners. No climbing or rappelling experience necessary, you just need enough courage to go Over the Edge!
Page last updated September 26, 2019.